David 24 y.o, a cute swimmer guy get wanked in spite of him. ---- David, un beau nageur massé et branlé malgré lui.
Par Jean paul keumgay - Lien permanent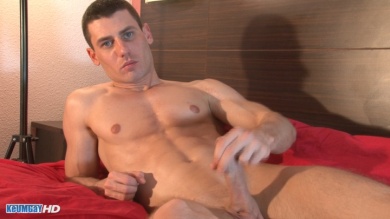 I go back to a sport club in center of Paris. I was alone for to do my sport when is arrived a cute guy, David. There is a swimming pool in this sport club and i saw him in the water, Woooo, nice and exciting. I've talked to him when he took his shower. He was very smiling and open when i've meet him

We have talked about to do a video massage and he wasn't against because he ever made naked video...

You can see in the video when come the time to give hom a good massage, he seems not agree with it. He asked me why it's me that will give him a massage. I was alone, only me could do the massage. :). He told me he liked the massage because after a sport seance, it's not easy to fell good and a massage is welcome. I took a pleasure me to :).

La vidéo de david / David's video on :


iiiiiiiiiiiiiiiiiiiiiiiiiiiiiiiiiiiiiiiiiiiiiiiiiiiiii FR iiiiiiiiiiiiiiiiiiiiiiiiiiiiiiiiiiiiiiiiiiiiiiiii

Je suis retourné à ma salle de sport favorite dans le centre de Paris. Quand j'y vais, je croise souvent des mecs bien foutus ce qui me tente à chaque fois d'en aborder quelques-un afin de leur proposer un massage filmé. Sauf que cette fois-ci, j'étais seul dans la salle de sport. Au bout d'une demie-heure de solitude cruelle, est arrivé David, un bogosse de 24 ans qui à pris son temps pour faire sa séance de muscu. J'avais moi même les muscles très contractés à force de faire de la muscu, mais c'est autre chose que je voulais muscler avec lui.

Après sa séance, il a fait une courte pause-douche puis il a nagé un bon moment dans la piscine de cette salle de sport et j'ai attendu qu'il aille prendre une vraie longue douche pour l'aborder. Il est vraiment sympathique. Il était ok pour poser en vidéo de massage mais je ne suis pas sûr qu'il ait compris que ce serait moi qui le masserait.